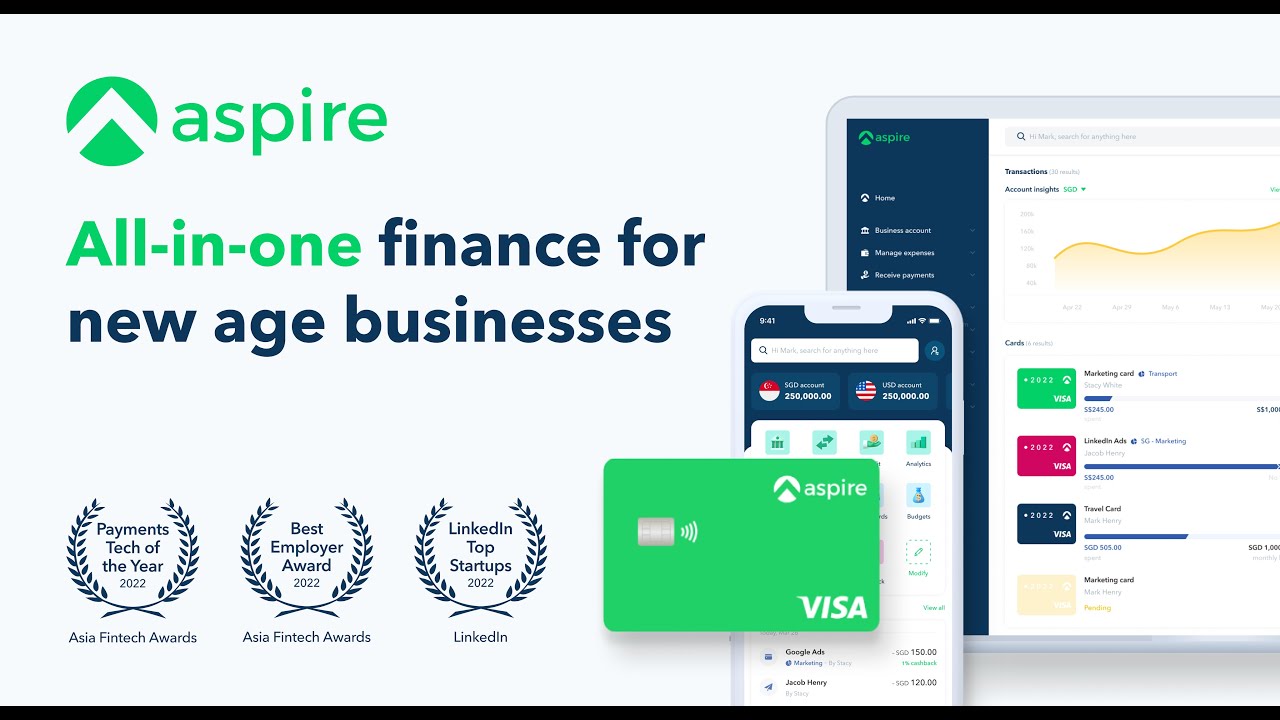 Aspire is the all-in-one finance operating system for new age businesses.
We help companies save time and money with borderless payments, corporate cards, expense management, and more.
Our mission is to empower the next generation of entrepreneurs with the financial tools they need to realize their company's full potential.
Headquartered in Singapore, with offices in Indonesia and Vietnam, Aspire is backed by some of the world's best VCs, including Y-Combinator, the #1 startup incubator in the world.